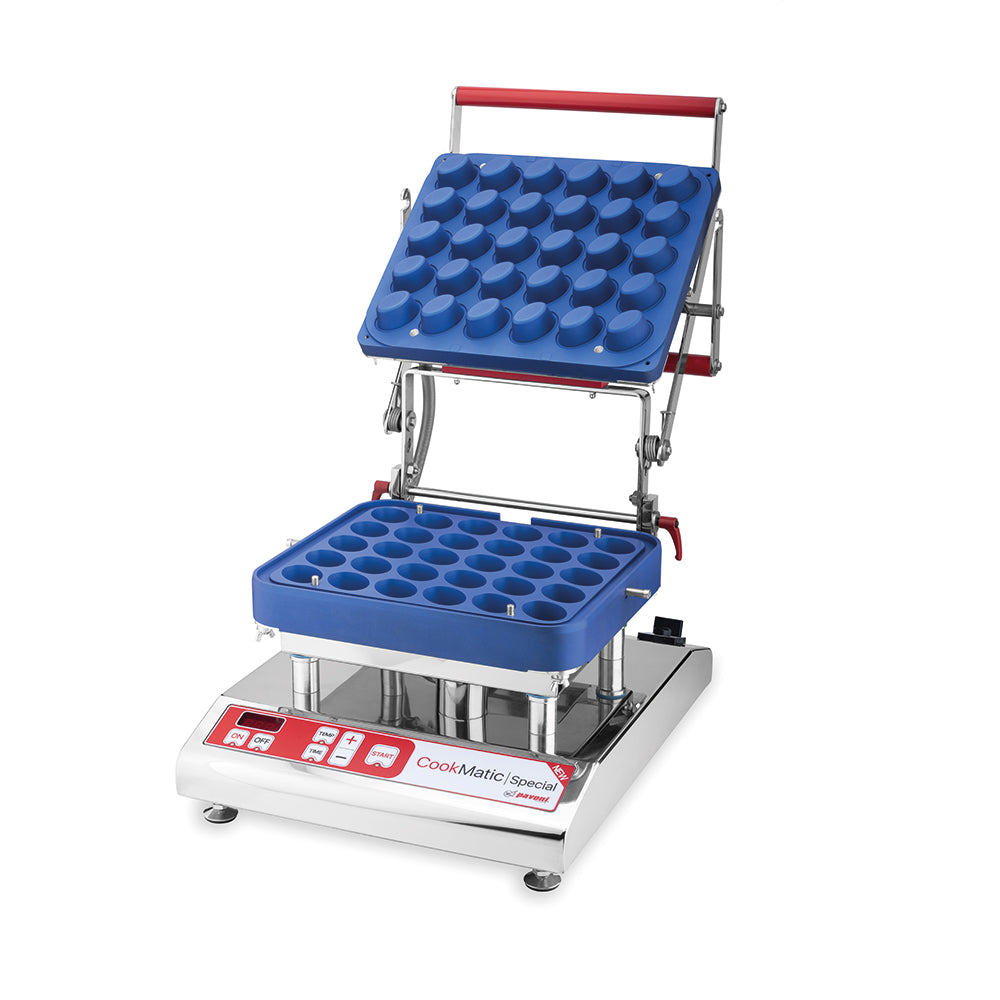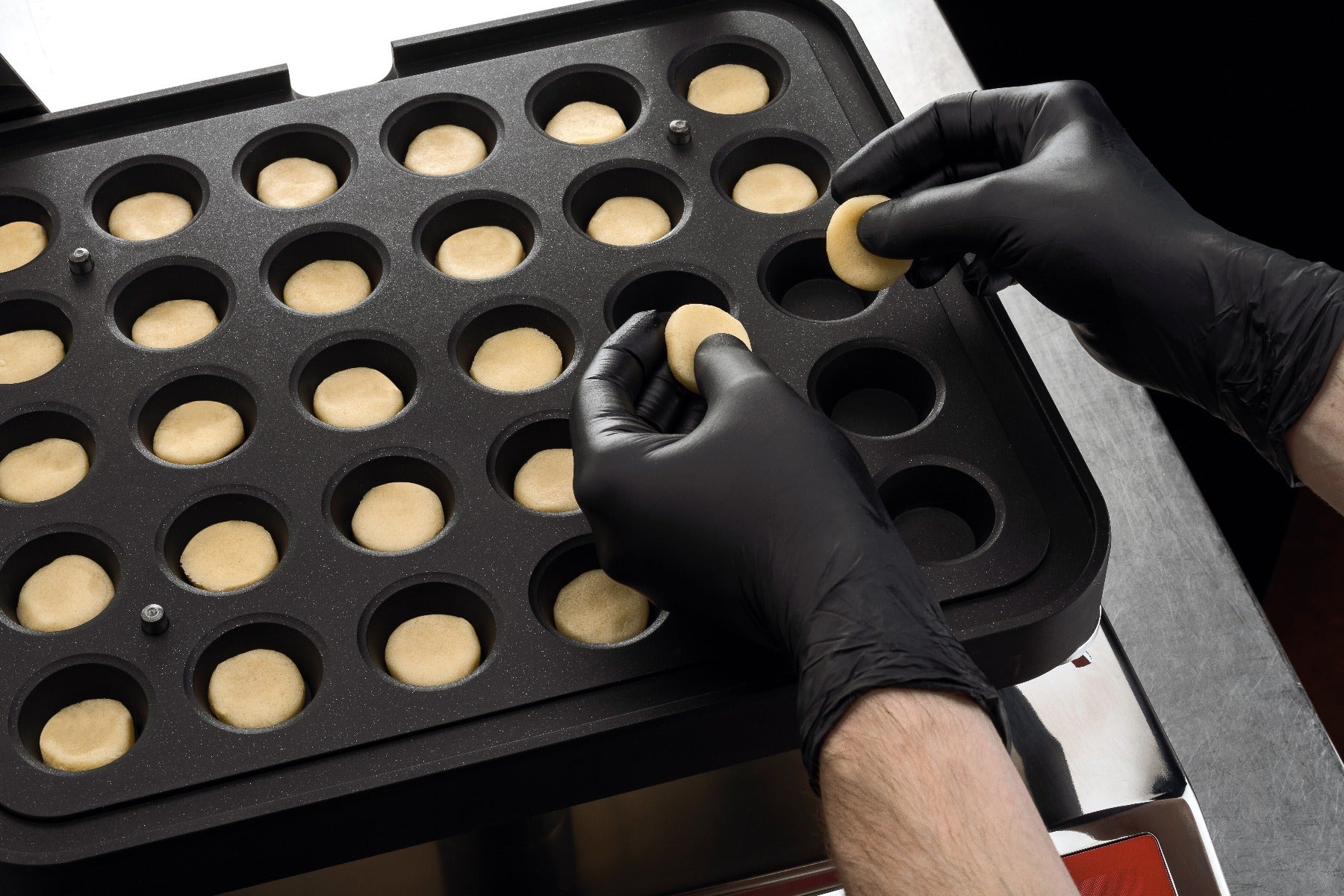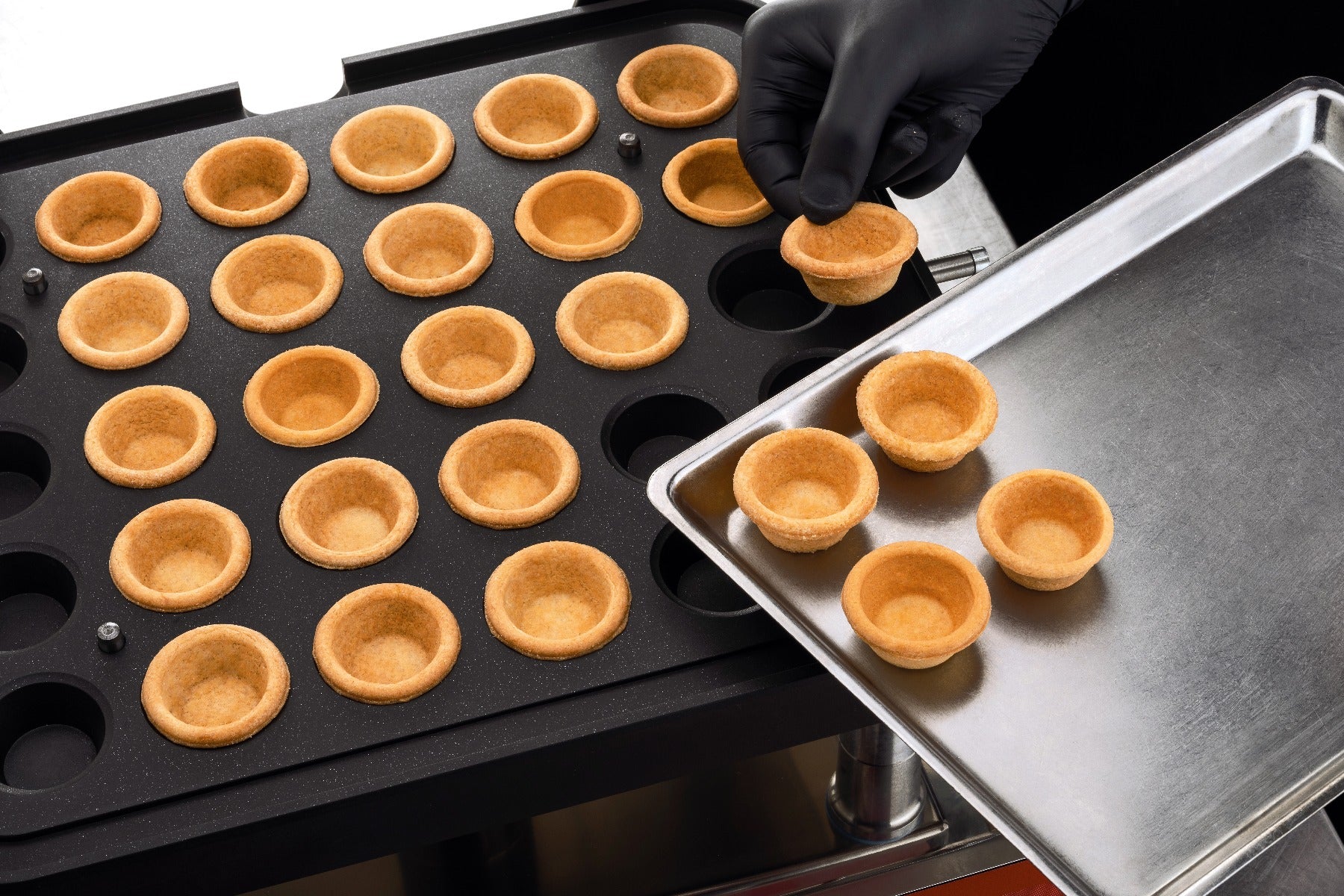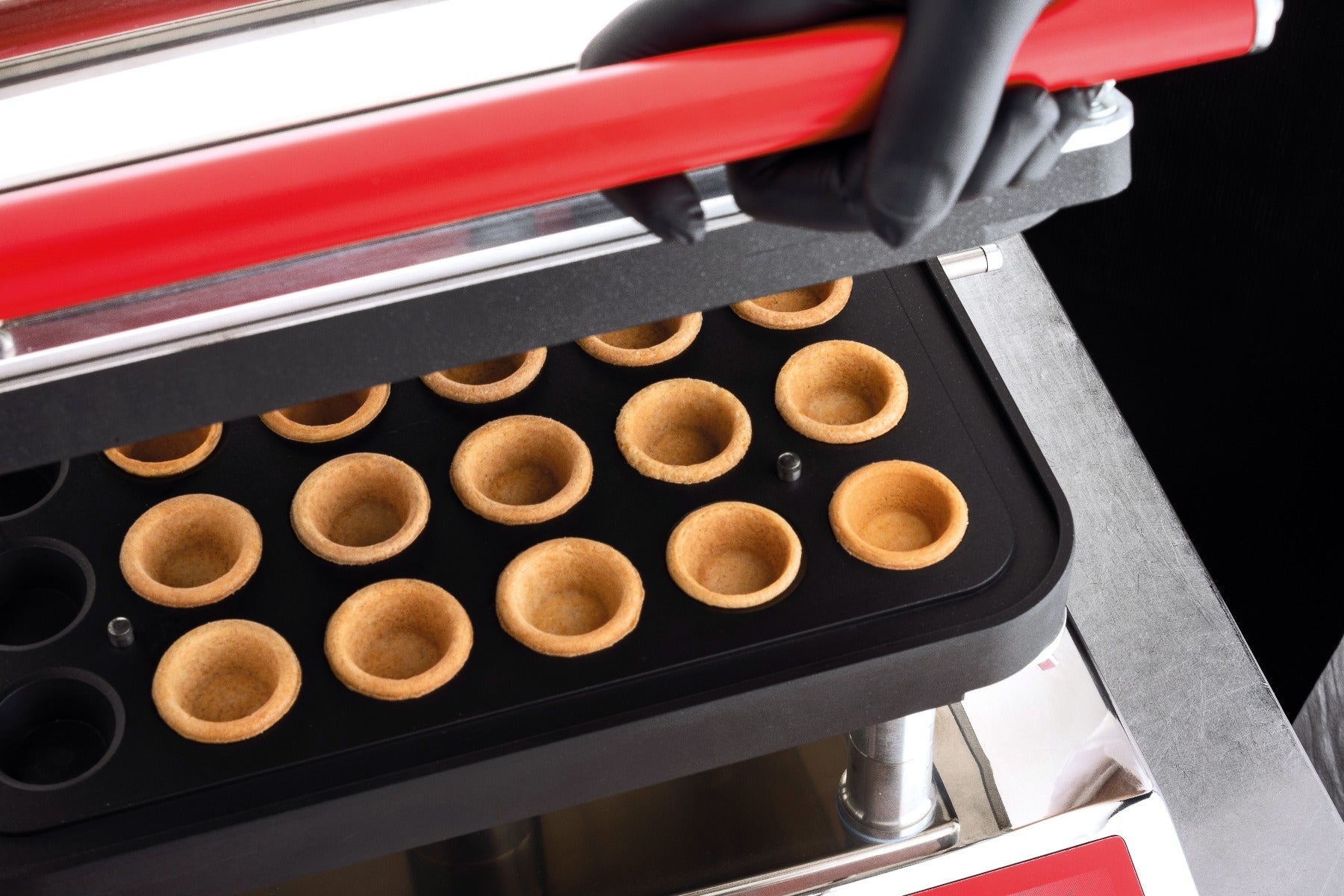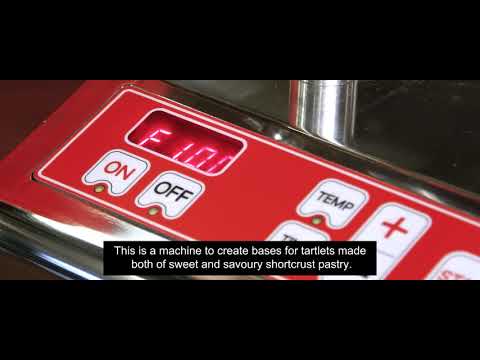 NEW COOKMATIC SPECIAL
SKU: NEWCOOKMATICSPECIAL
For tartlets with record heights!
With Cookmatic Special you can create 45mm-high tartlets, thanks to the special height-adjustable sliding mechanism patented by Pavoni Italia.
Choose from the different pairs of plates available and make bases of various shapes for tartlets and sweet and savoury pastries.
The perfect coupling of the two plates will always give you perfectly-sized tartlets ready for cooking.
The new interface allows for easier and more intuitive programming.
Cookmatic Special is easy to clean and suitable for continuous production over several hours.
Closed machine dimensions: 440 x 420 x 530 mm
Weight: 28 kg
Electrical power: 3200 Watt
Electrical voltage: 220/240 Volt (on demand 110/380)
2 year warranty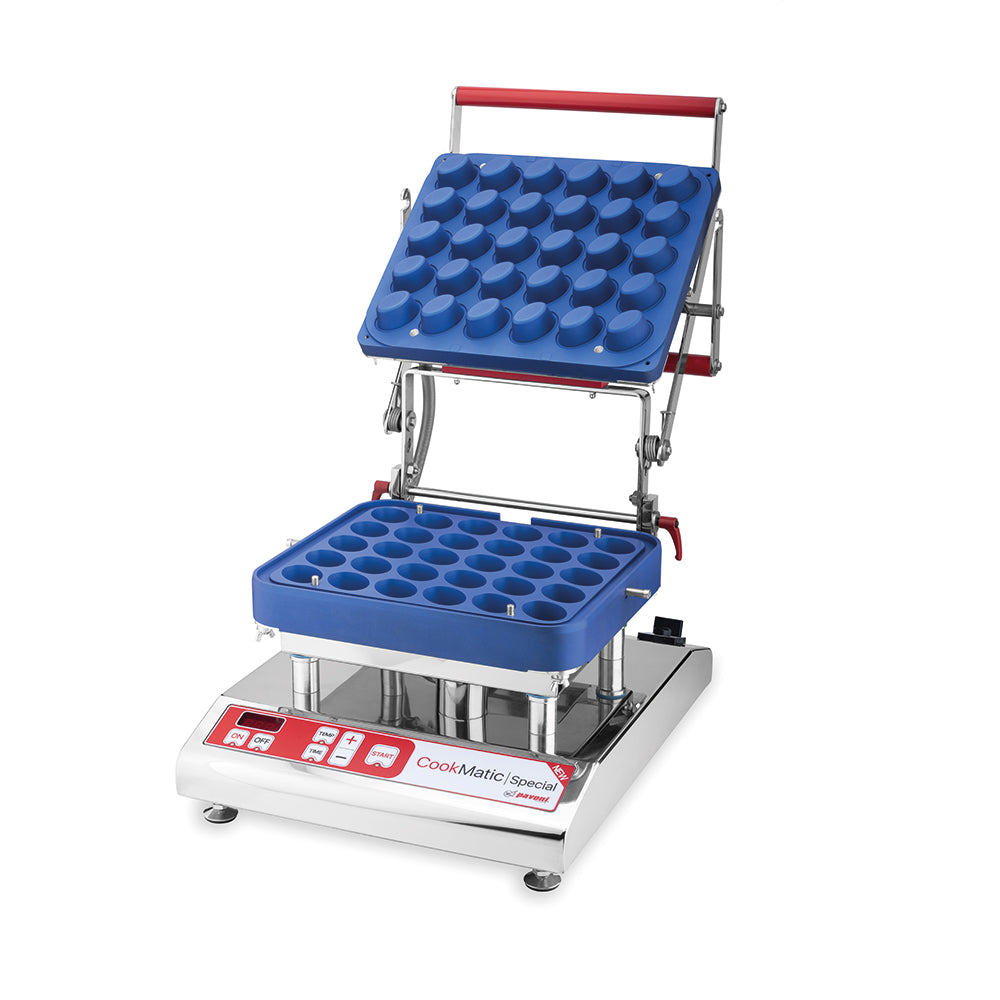 Choose options