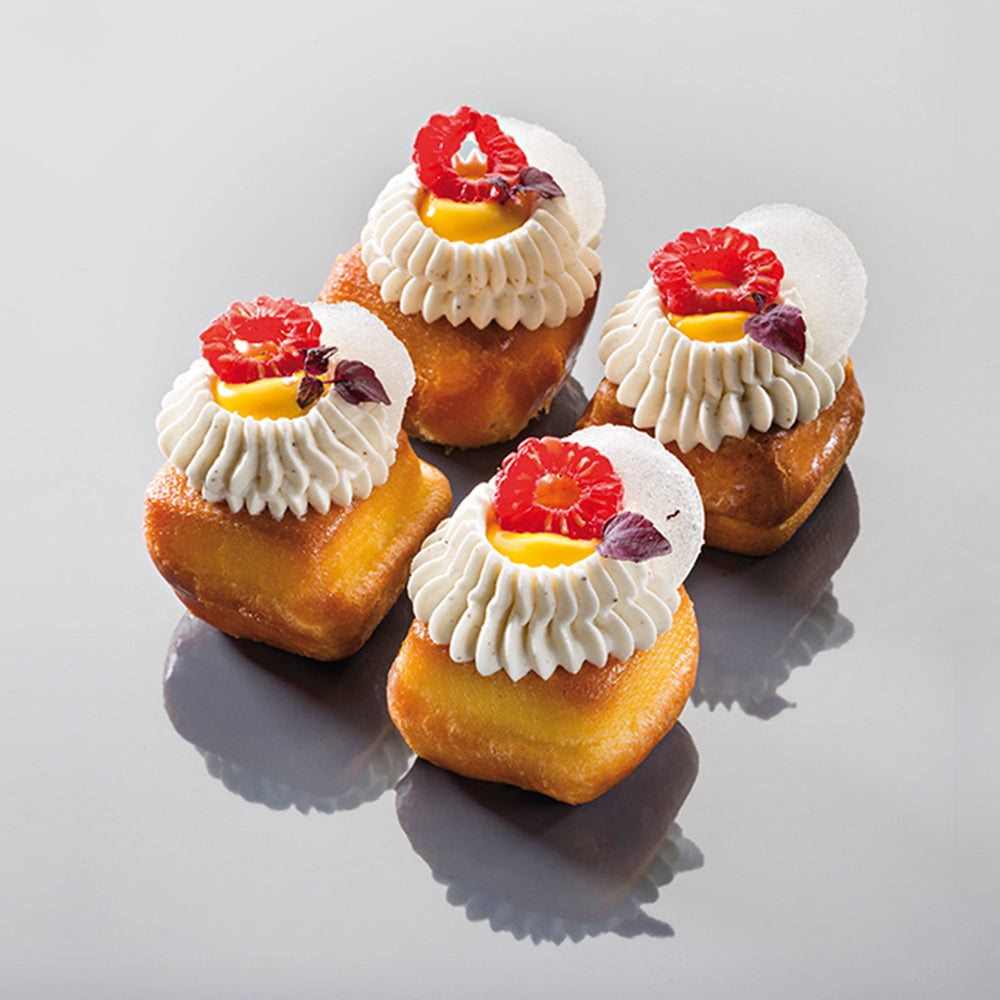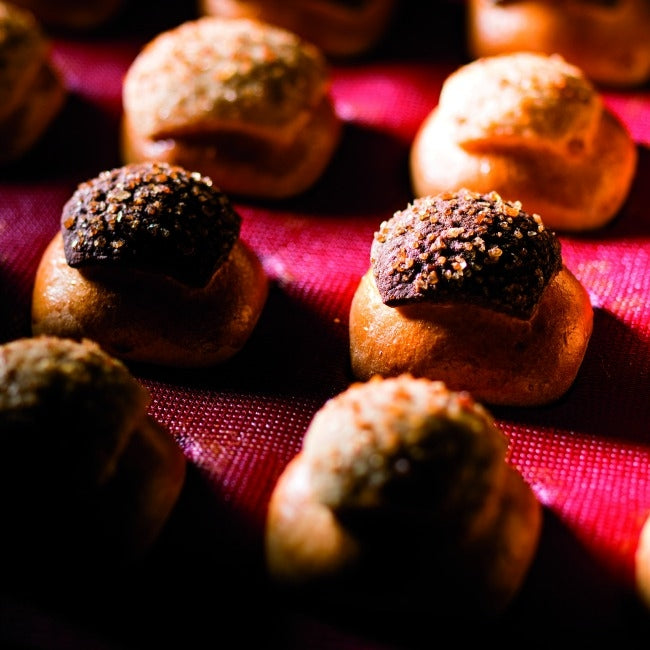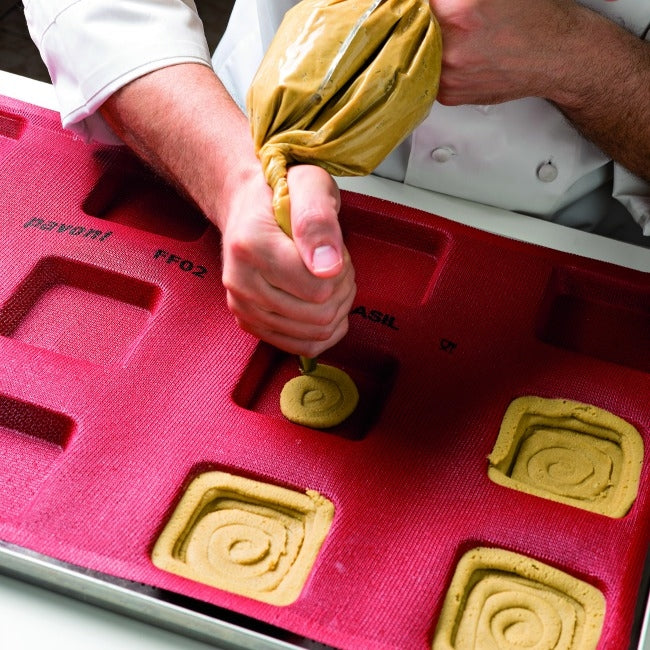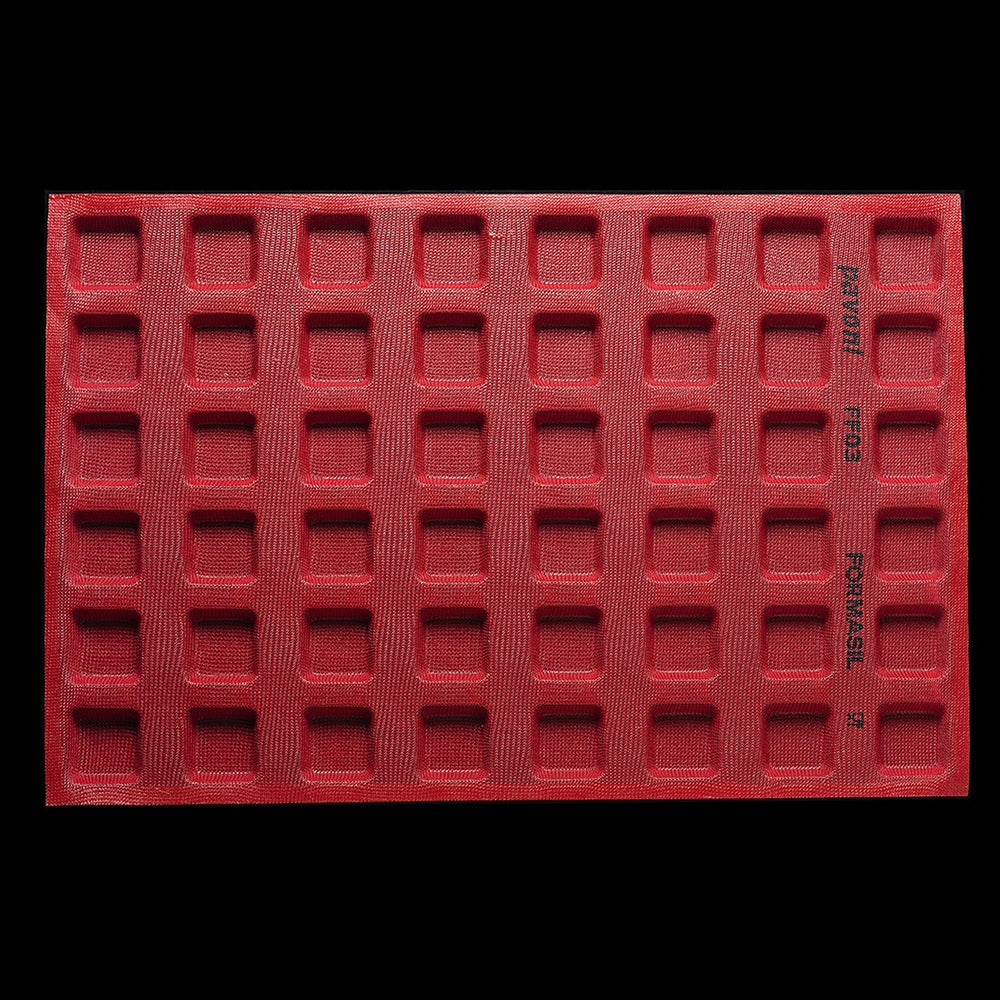 FF03 Square Shapes
SKU: FF03
---
FORMASIL: the new line of micro-perforated moulds, 600x400 mm in size. The project meets the needs of flexibility, rationalisation and creativity.
GENIUS AND CREATIVE: enhances the creativity of the professionals, boosting their interpretation ability and their identity.
FLEXIBLE AND MULTI-PURPOSE: provides endless versions and combinations. Ideal for sweet and savoury products, from tartlets to brioches, from classic to modern cakes, round or square, for classic or contemporary recipes.
PRACTICAL AND FAST: is easy to use, ensures high production yield, homogeneous baking, excellent rising and perfect shapes of the final creations, avoiding bubbles, sticking and border collapsing.
48 indents
vol. 27 ml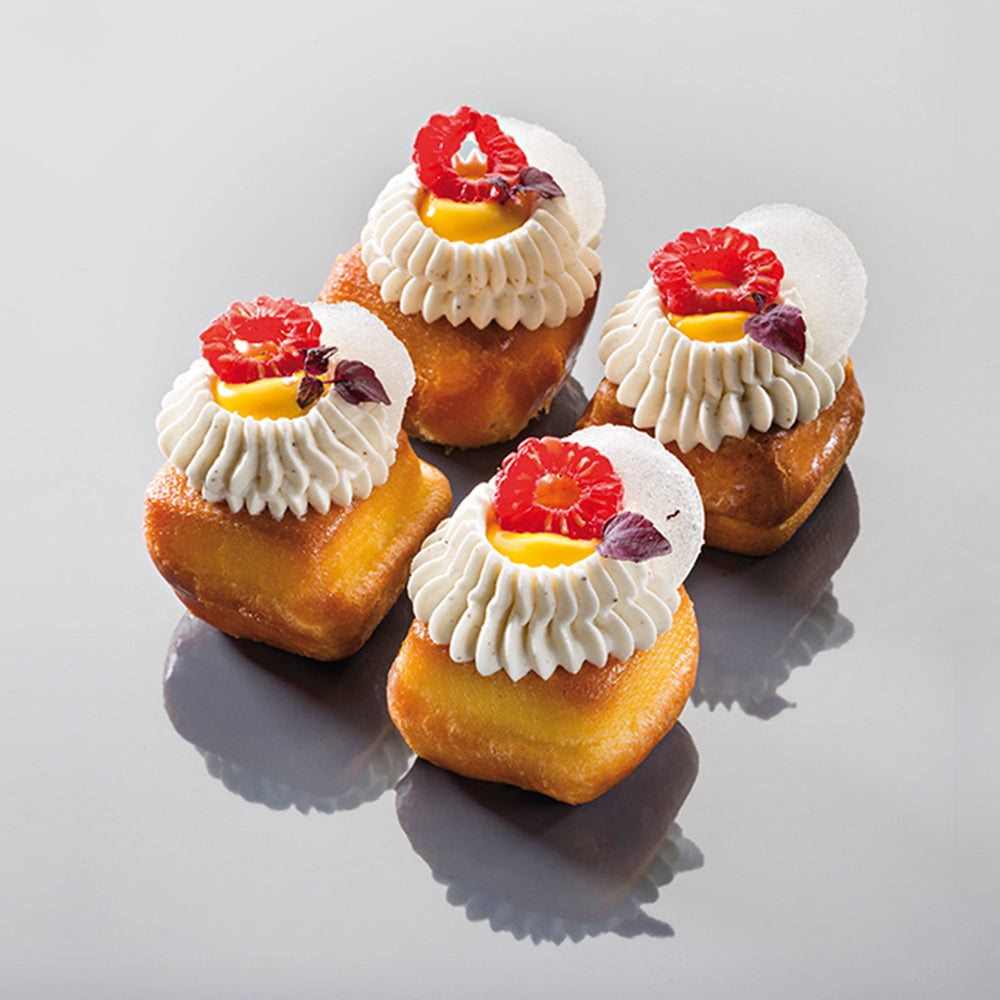 FF03 Square Shapes
Sale price

€50,02
Choose options