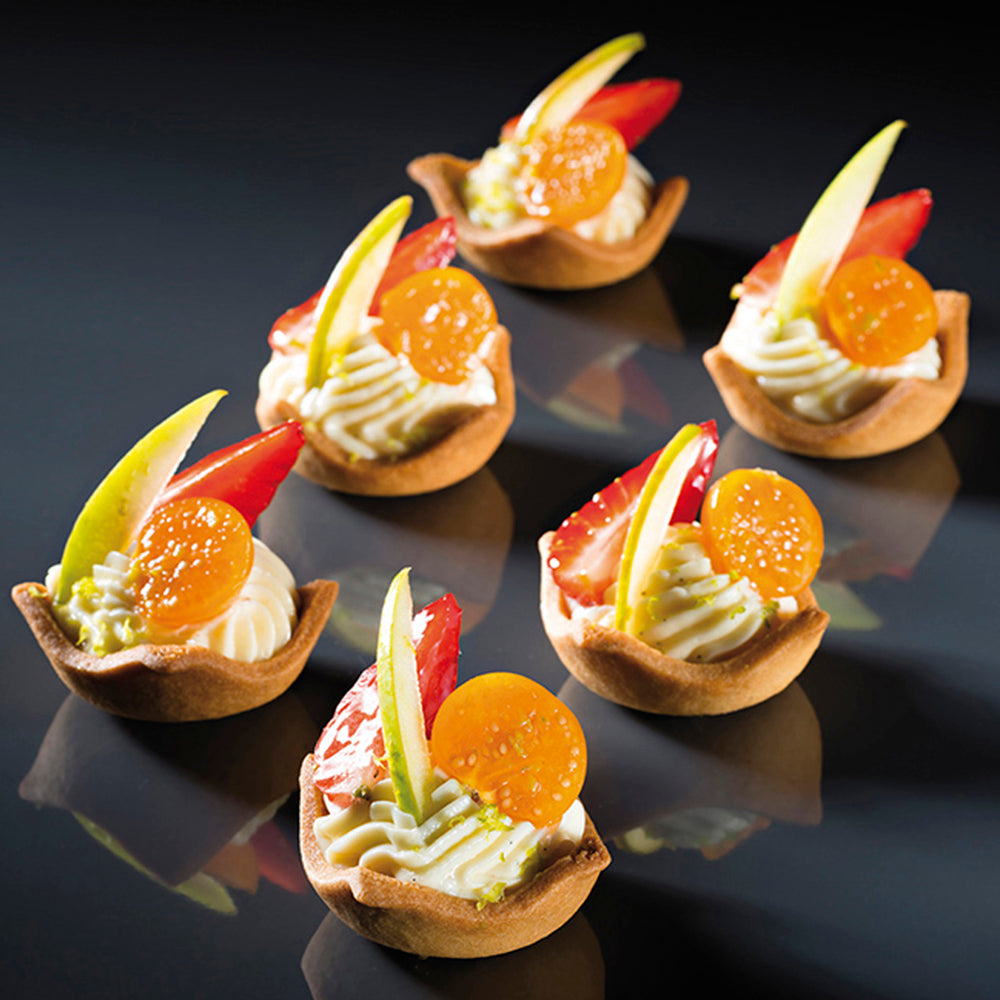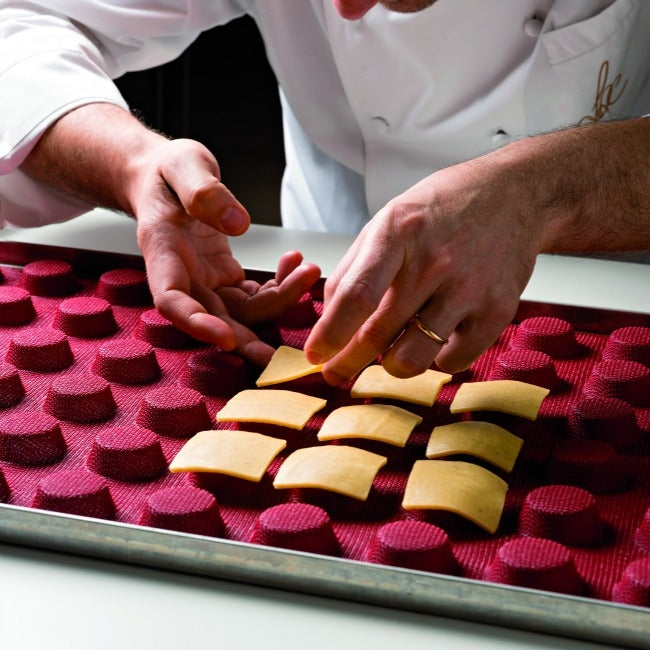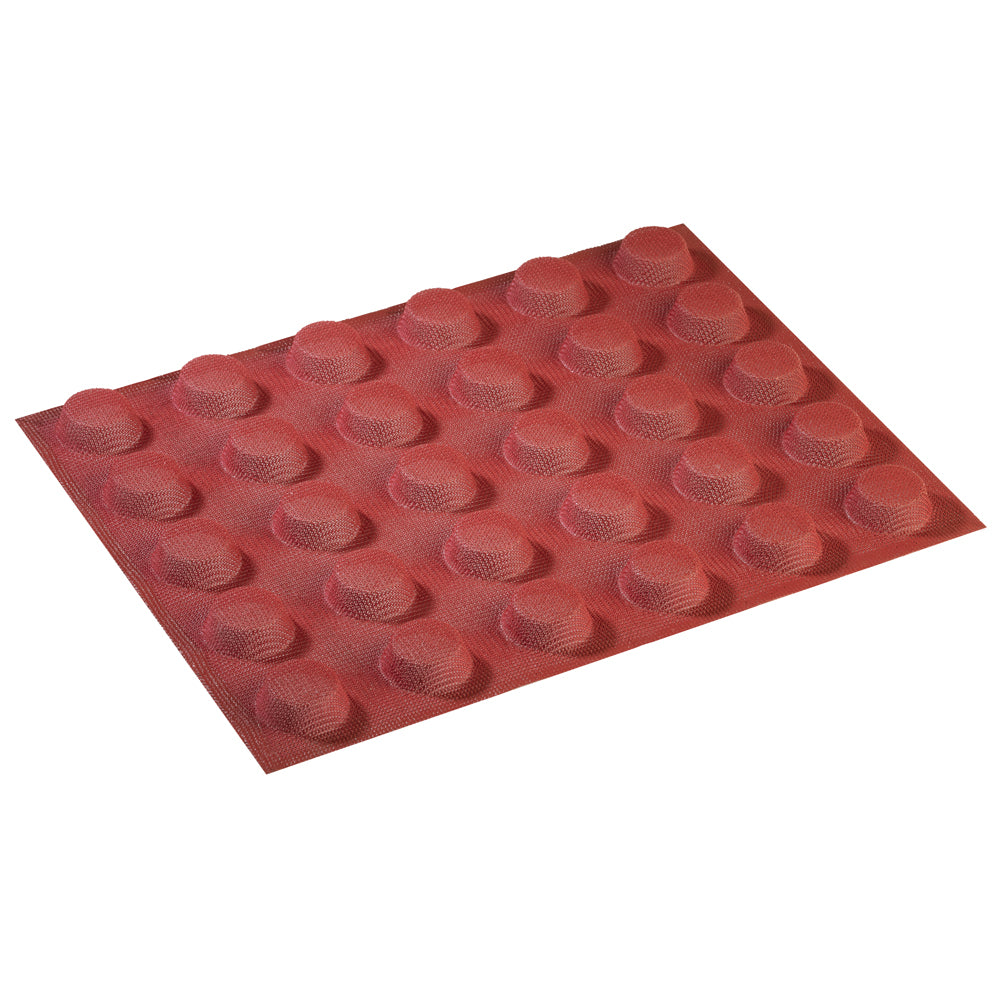 FF4306 Round Shapes
SKU: FF4306S
---
Flexible, multipurpose, and creative. The Formasil micro-perforated silicone moulds, developed in collaboration
with the Pastry Chef Leonardo di Carlo, allow Chefs to combine imagination with rationality, with infinite possibilities and combinations, for both sweet and savoury dishes.
With one big advantage: Formasil delivers uniform cooking to ensure a correct rising and perfect shapes every time.
Micro-perforated silicone and glass fibre moulds 400x300 mm
Indent dimensions: Ø top 40 mm / Ø bottom 32 mm / h  16 mm
Volume: ~ 16 ml
Indents per mould: 30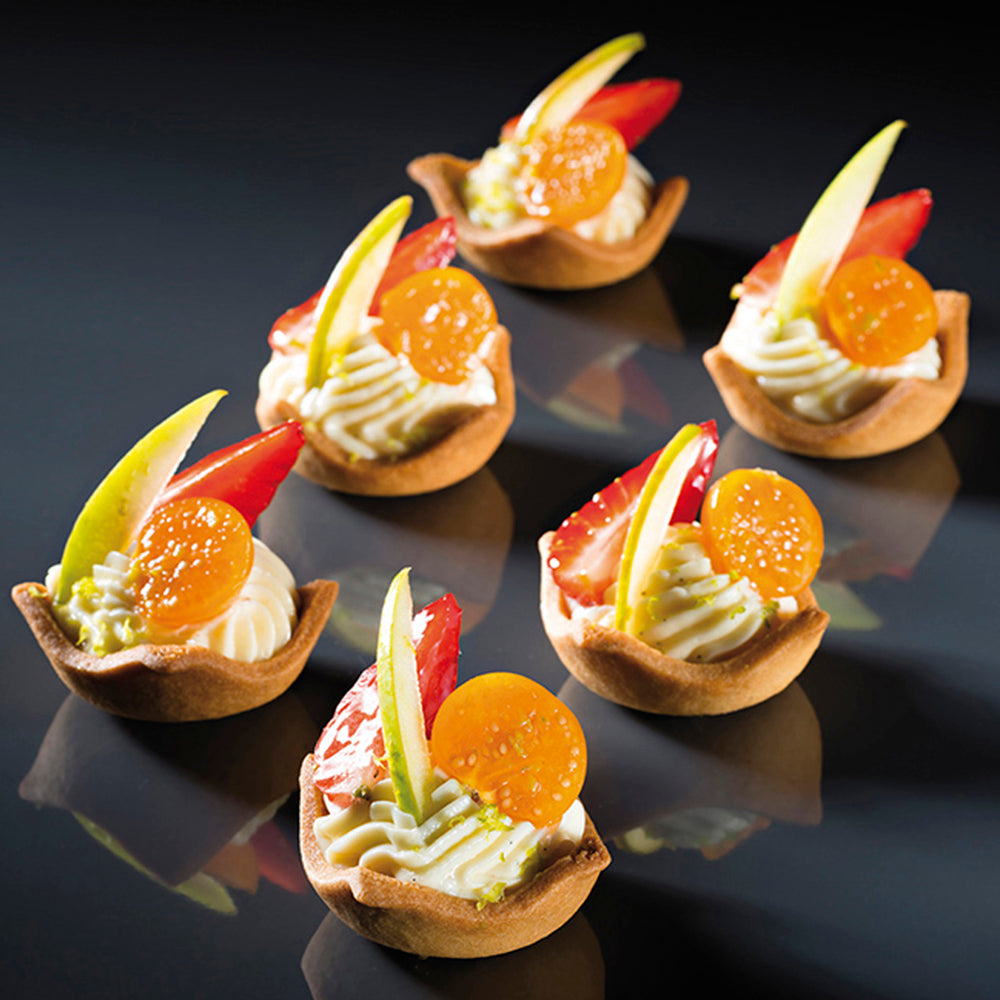 FF4306 Round Shapes
Sale price

€32,33
Choose options