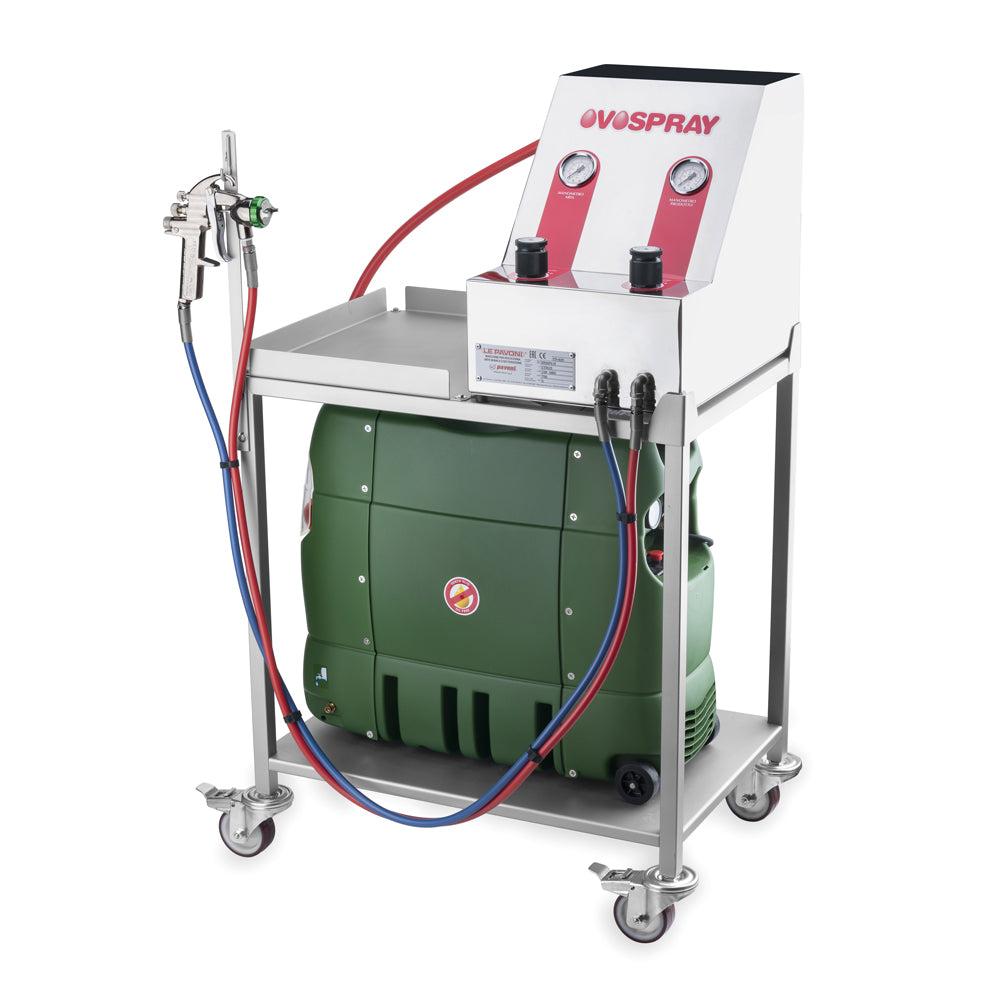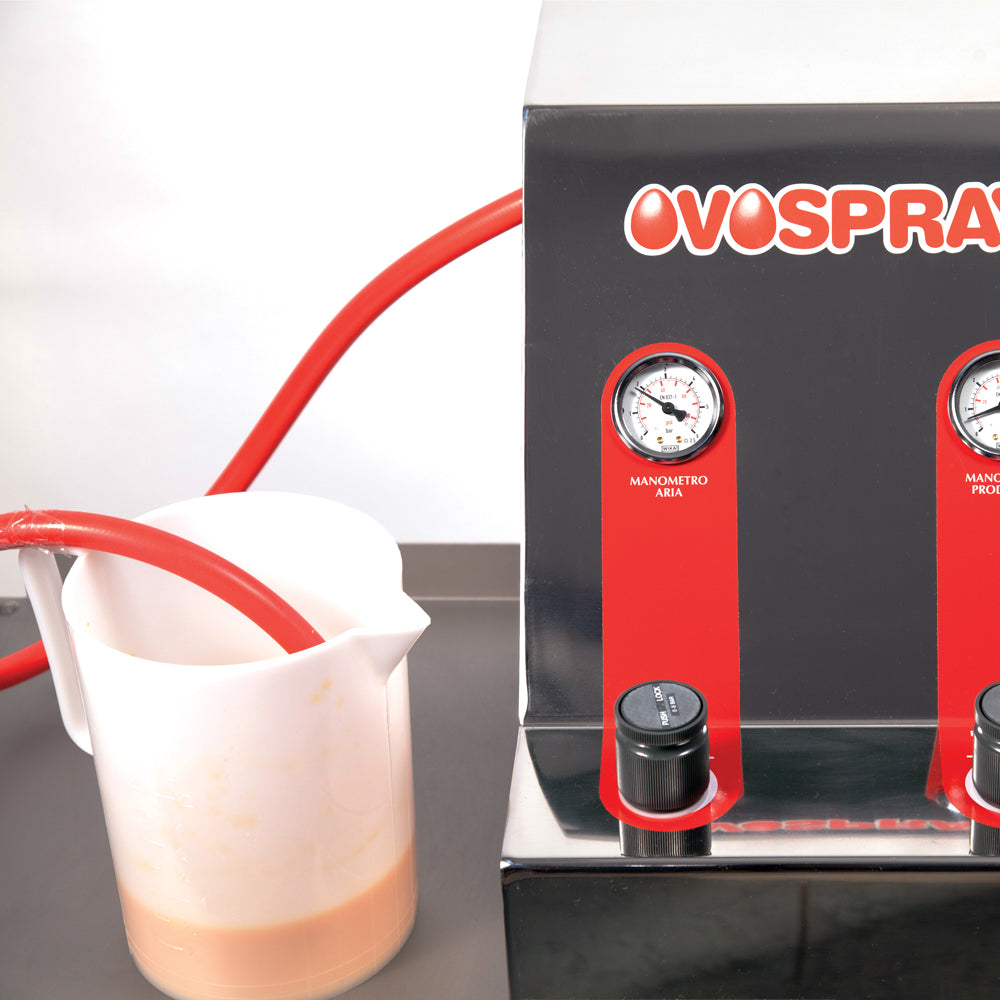 The machine designed specifically for spraying egg, infusions, oil or pan- and mould-release agents.
With Ovospray, the product is drawn directly from the container.
The air and liquid pressure can be controlled separately to ensure perfect results.
The body and trolley of Ovospray are made of AISI 304 stainless steel. 
Ovospray with compressor Code OVOSPRAY
Weight: 55 Kg
Dimension: 650 x 1000 x 500 h mm
Electrical power: 1 hp 700 Watt
Electrical voltage: 220/240 - 50/60    /  on demand 110 - 60 Volt - Hz
Dispensing capacity: 400 cc/min
Dispensing capacity: from 0,5 to 4,5 bar
Intake pressure: from 0,5 to 4,5 bar
Ovospray without compressor Code OVOSPRAY/SCOMP
Weight: 35 Kg
Dimension: 650 x 1000 x 500 h mm
Electrical power: 1 hp 700 Watt
Electrical voltage: 220/240 - 50/60    /  on demand 110 - 60 Volt - Hz
Dispensing capacity: 400 cc/min
Dispensing pressure: from 0,5 to 4,5 bar
Intake pressure: from 0,5 to 4,5 bar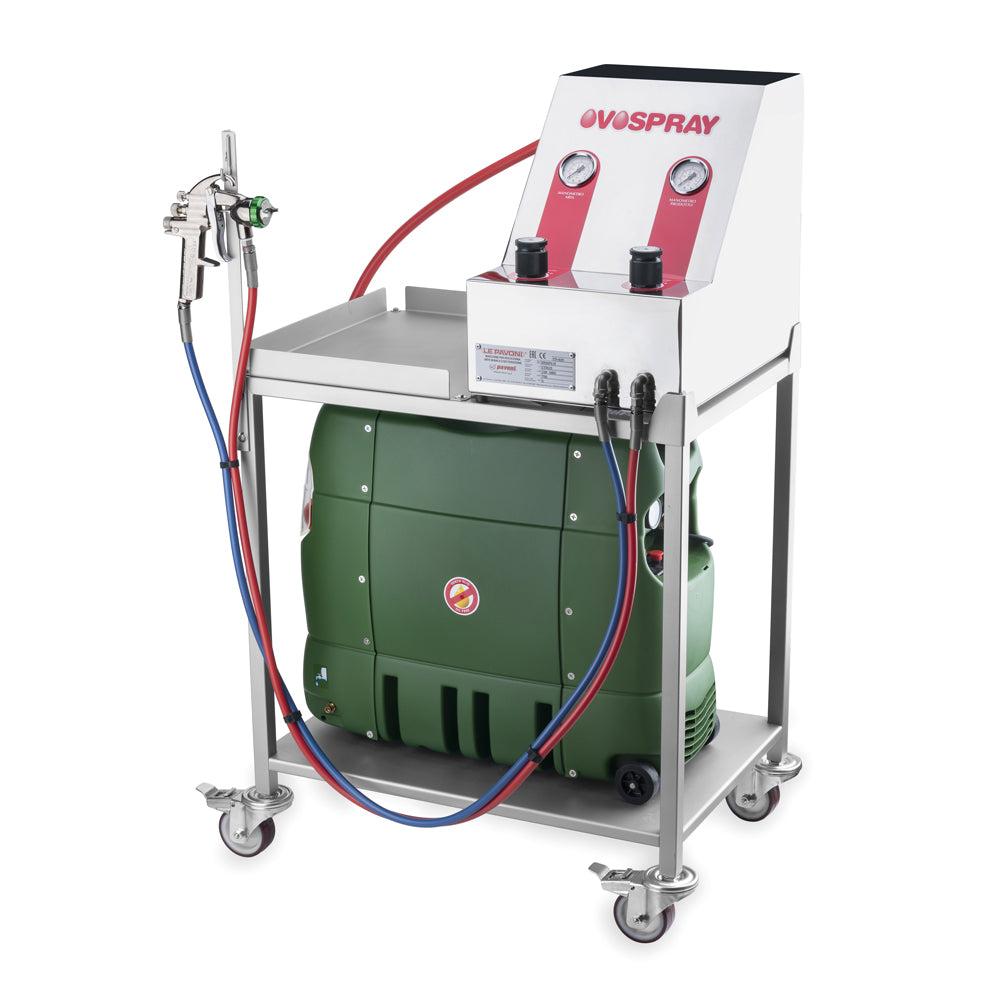 Choose options