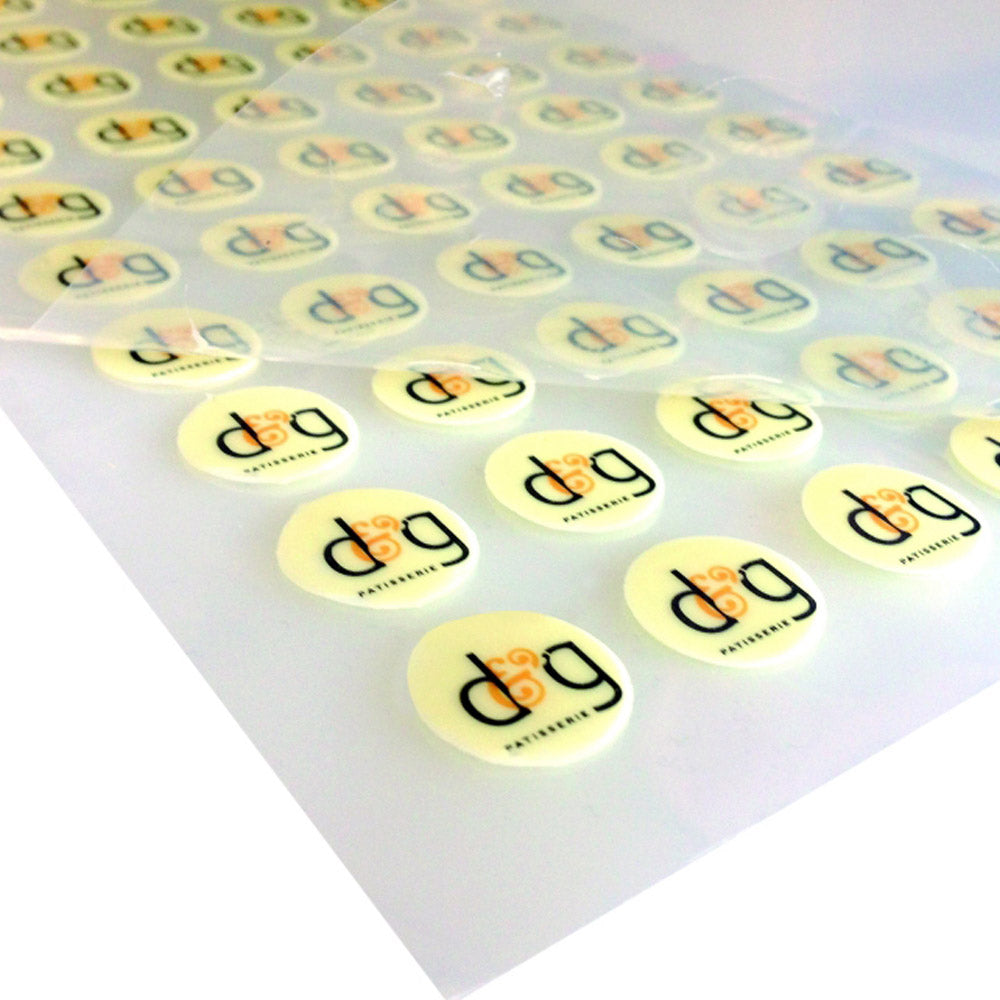 Any masterpiece requires the author's signature!
Today you have several chance to do that. How? It's easy.
Send us your logo, image, a file, a drawing, a picture… We will elaborate it for you and will send you some proposals.
To grant you an excellent product, ready to use, high quality and, above all, extremely thin, we created this new plaque line. As handmade, in the wished thickness… perfect match between artisanal and elegance.
• LOGO: from 1 to 4 colors.
• MINIMUM QUANTITY: 10 packs (5 sheets per pack).
• CHOCOLATE: white, milk, dark.
Ø mm 35x9
450 pack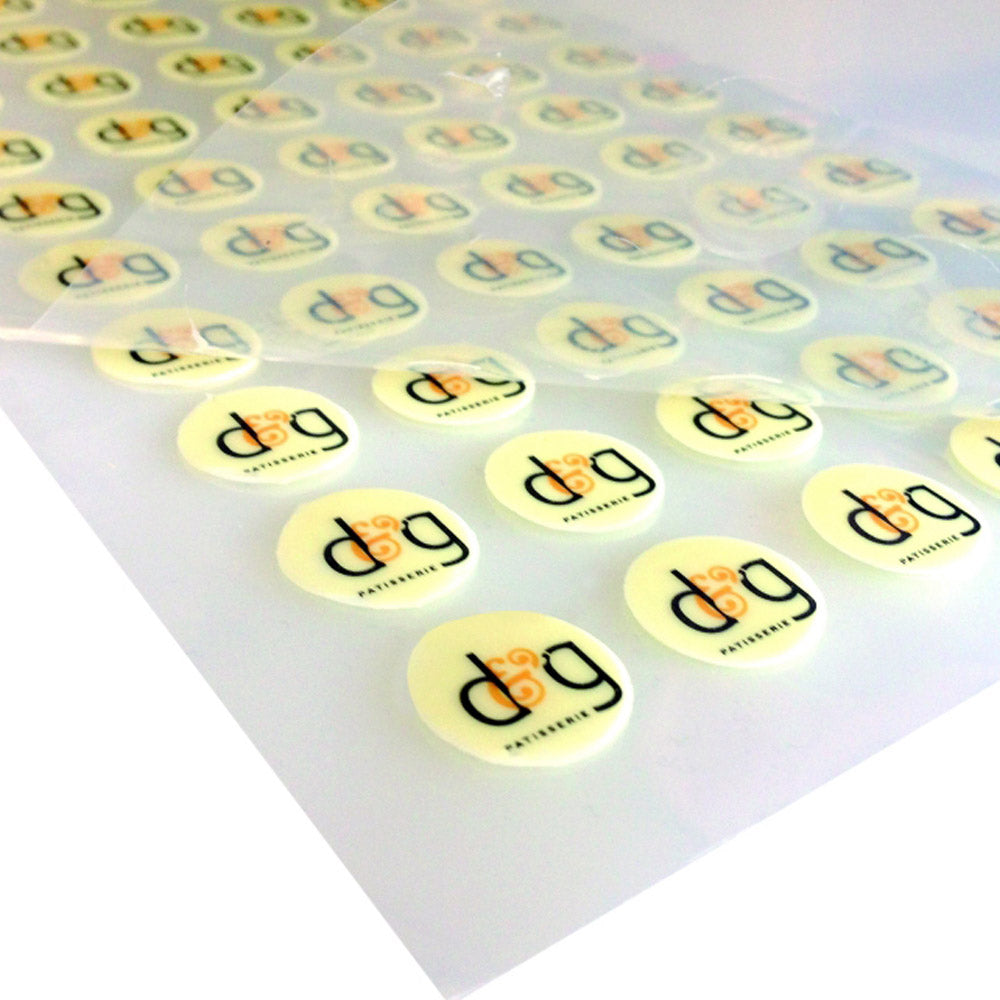 Choose options