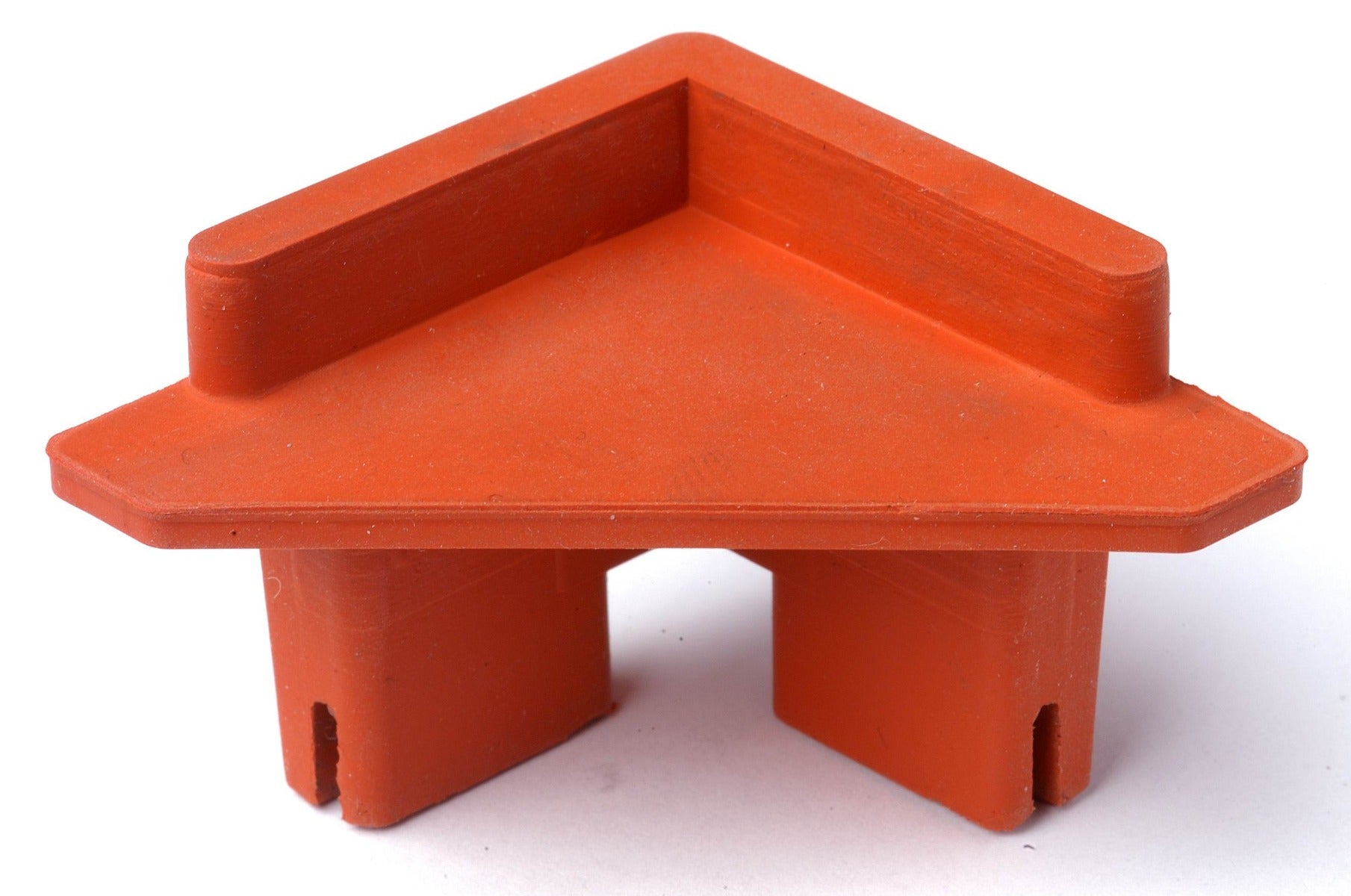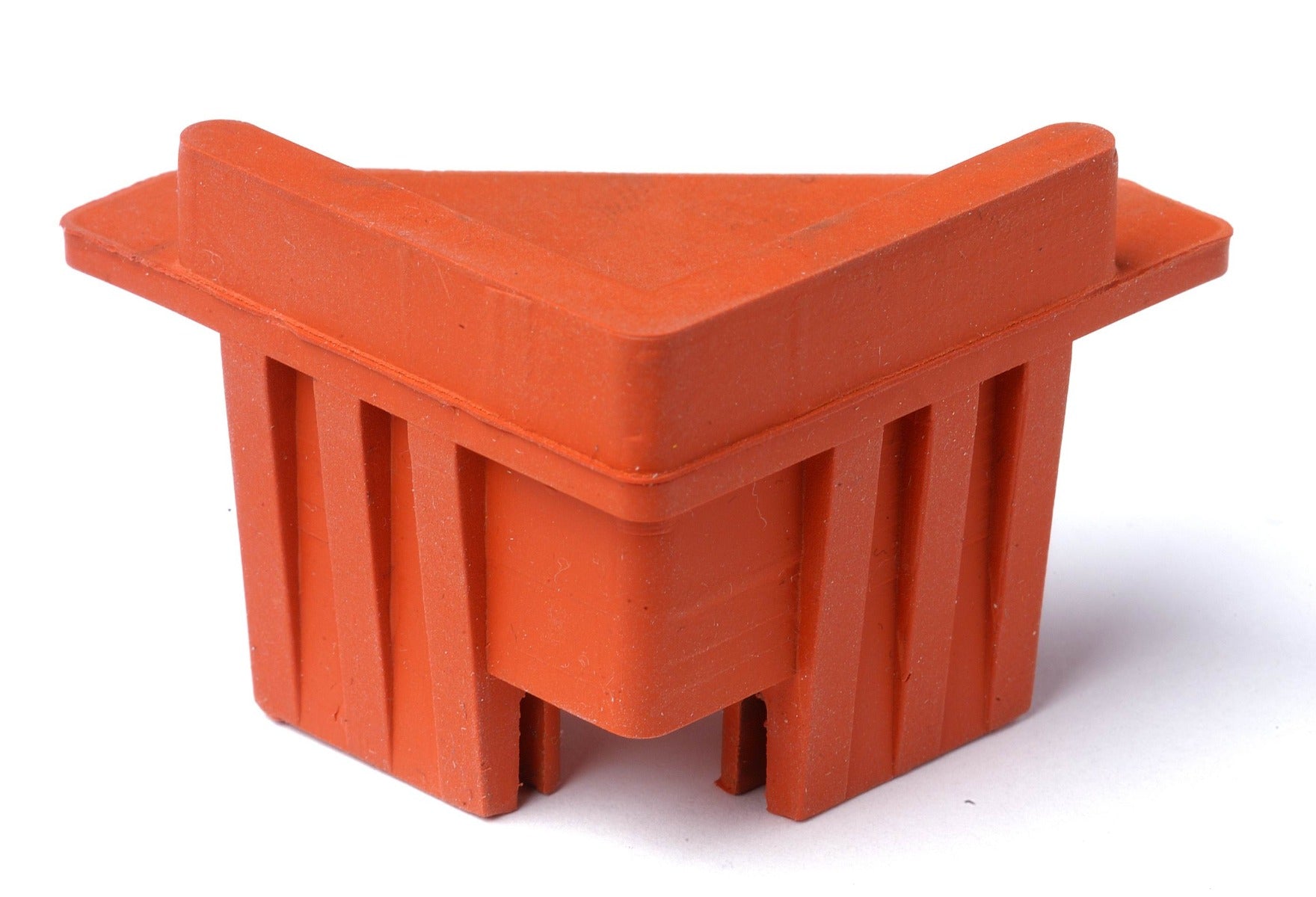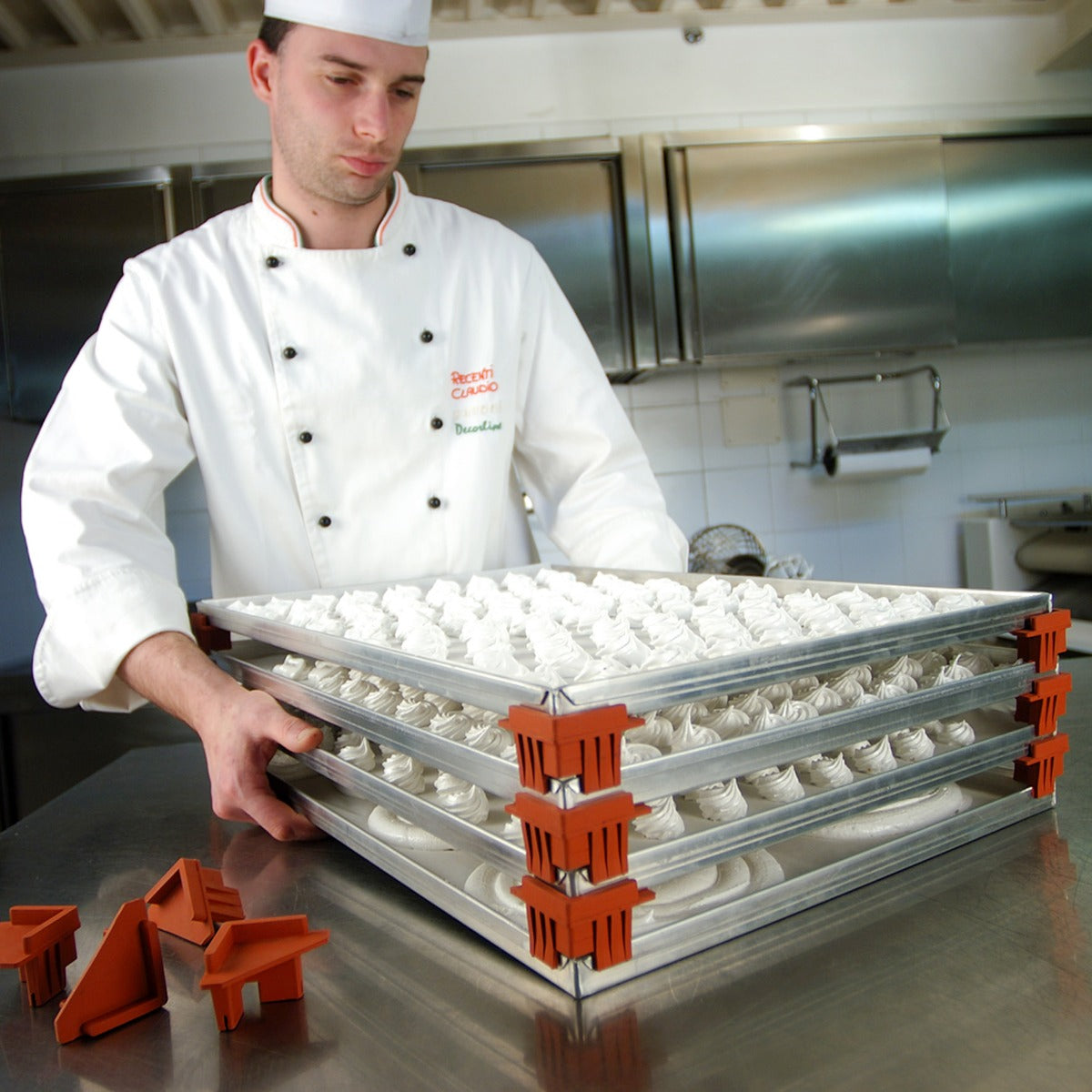 A simple idea with great results: a small triangle for stacking and attaching baking trays at right angle to each other in a safe, easy an secure way. 
Ideal for saving space in the kitchen, transporting for catering and stacking sweet or savoury dishes before, during and after cooking.
Food-grade silicone product resistant to temperatures from -40°C to +250°C.
Patented product
4 pcs per kit
Choose options