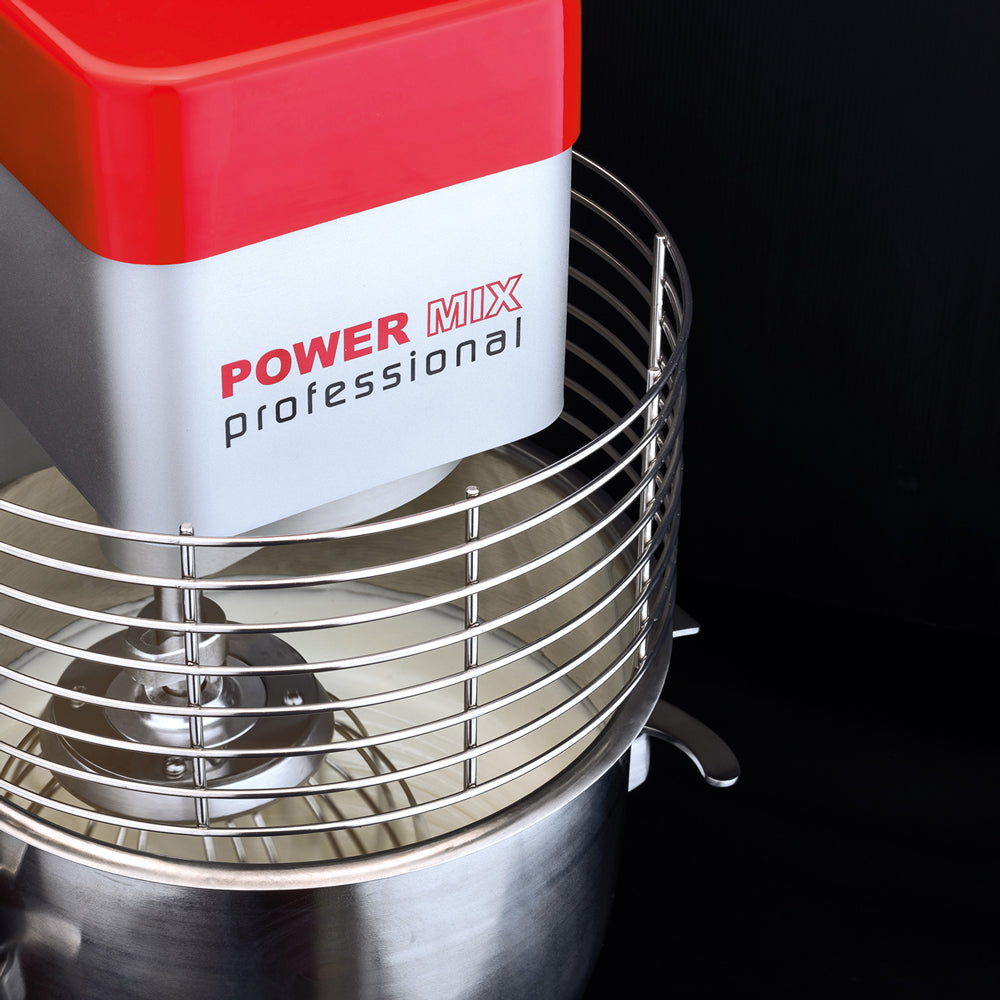 POWER MIX PROFESSIONAL
SKU: PMP
10 l planetary bench mixer.
Powerful, safe, reliable.
Power mix professional features a unique system of gears which allow the tool to work in 5 different points of the bowl circumference, giving you a perfectly homogeneous mixture.
Tool attaching/ detaching is made easy by the wide range of movement of the bowl.
The electronic variator regulates the rotation speed with great flexibility and extreme precision.
The body is made of AISI 304 stainless steel.
Supplied with 3 aluminium tools:
- Whisk
- Hook
- Blade
Additional bowl availabe on request
Weight: 35 Kg
Dimension: 300 x 570 x 500 h mm
Electrical power: 750 Watt
Capacity: 10 L
Electrical voltage: 220/240  -  50/60 Volt AC - Hz
Revolution per minute: from 40 to 160
2 year warranty
Choose options