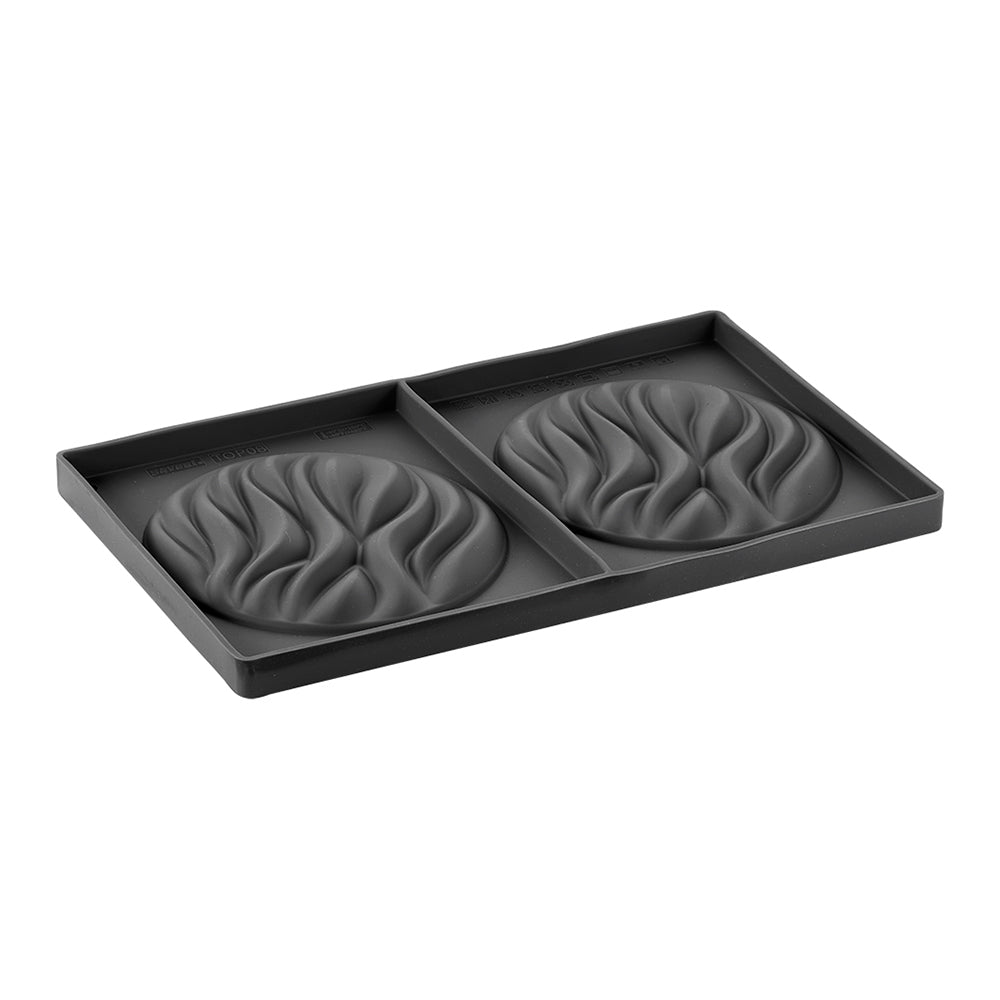 A brand new line of silicone moulds created in cooperation with Emmanuele Forcone, World Champion Pastry Chef. The moulds, representing natural shapes and new concepts, allow unique garnishes to be created that can enhance any creation with an interplay of volumes and textures.
Size: mm Ø 135 x 15 H
Vol: ~ 110 ml
Mould size: 175x300 mm
2 indents for mould
In the picture the Top River is used to decorate a cake made with the Pavoni mould KE024.
TOP08 RIVER
Sale price

€21,35
Choose options